Students can be added to your account at any time.
If you are at a school where Kindo is integrated with their Student Management System, as soon as the student is enrolled they will automatically be added to your myKindo account and their details will automatically update. NOTE: you must be using the same email address for Kindo and for school for this to happen.
If your student is not automatically added then follow these steps.
1. Log in to your myKindo account.
2. Select the My Details tab.


3. Select Add Member, which will be sitting next to your current students' records.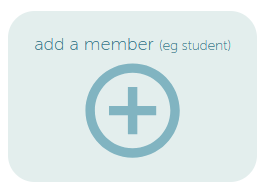 4. Enter the student's first name and last name in the spaces provided, then select their school and room/class from the drop-down menus and add their student ID if you have it.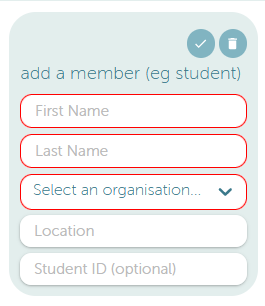 5. When all the details are entered, select the tick at the top of the box.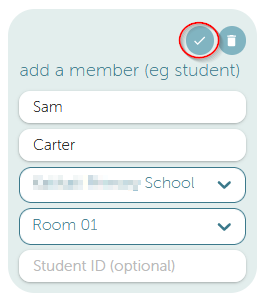 6. Select Save & Continue.

7. Select OK to confirm your changes and return to the home page.
Your new student will now be added to the school you selected. Their initial icon will be available for you to select, next to items in the Kindo shop, for making purchases.