On your myKindo account you can review existing orders using the my orders page.

Login
to your account and select the
my orders
page either from the tab at the top of the page or the drop-down menu from myKindo.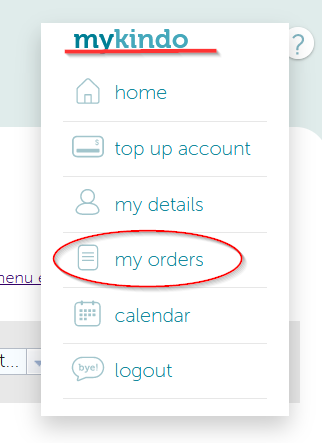 The my orders page has three views:


Account payments, Purchases, Payments to School
s
- this view includes all transactions through your myKindo account. Includes top-ups, purchases, cancelled orders and refunds and is sorted by Transaction date. The most recent transaction occurs at the top of the page.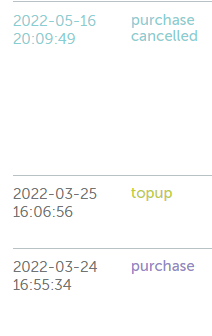 Purchases for Delivery - this view only shows purchases where you selected a specific delivery date as part of the ordering process, so mostly lunch or food services. It also includes cancelled orders.

Donation receipts - this shows you all donation related transactions, and also allows you to download and IRD summary sheet, to claim your 33% back.

NOTE: If you have partnered with one of our Tax rebate partners any donation receipts will automatically have been sent to the selected organisation.

You may resend email confirmations of any orders, and for those orders that have not yet reached their cutoff time or had a status change, you can also cancel the order.