Checkout offers allow families to purchase additional items at the checkout.

Any checkout offers purchased will be in the name of the account holder.

You IRD approved electronic donation receipt will be emailed to you directly, or if you have joined with one of our tax rebate partners then directly to your chosen organisation.

These offers can be donating to outside organisations (like KidsCan in the example below), or donating and purchasing within the school or organisation.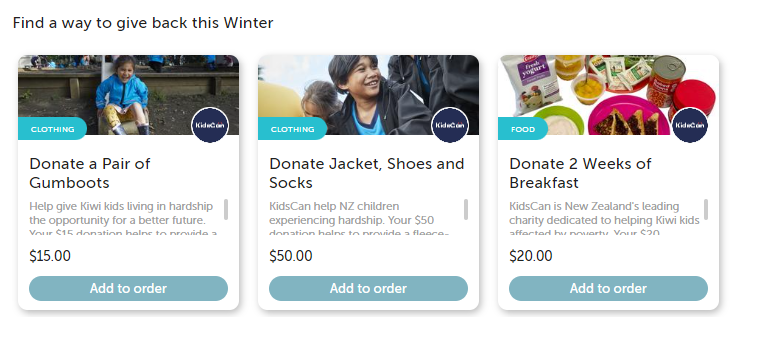 To select one of the Check out offers, just click on your preferred option, to add to your cart.

You can choose more than option, or the same option multiple times.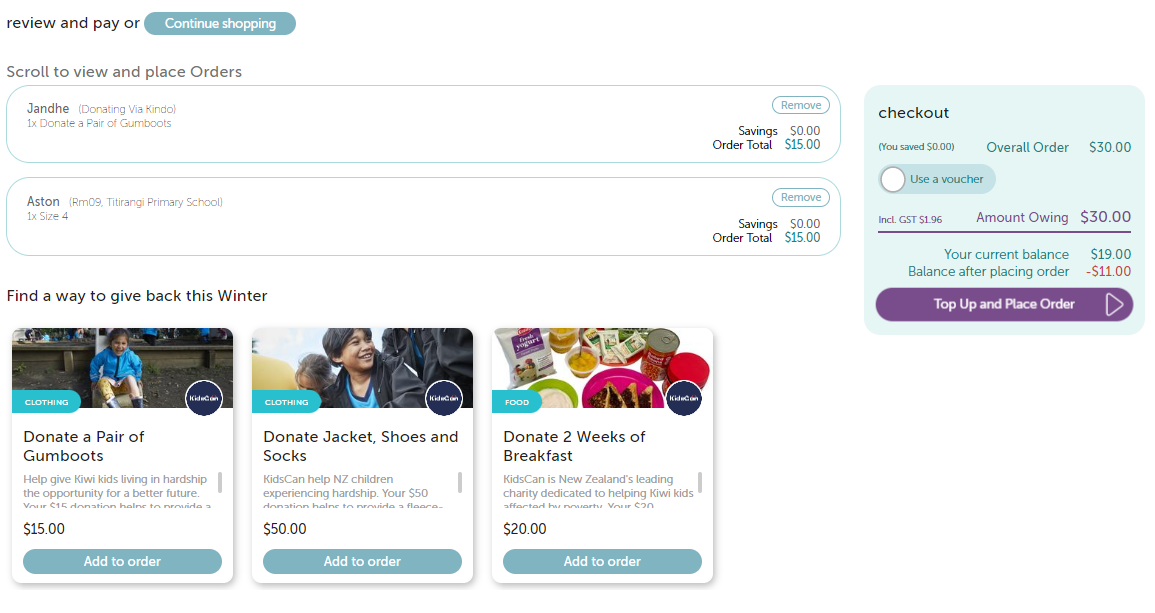 You can then select the Place order, if you have sufficient funds in your myKindo account.

Or select the Top Up and Place Order, if you need to top up your account before completing your purchase.

The following articles may also be of interest to you: